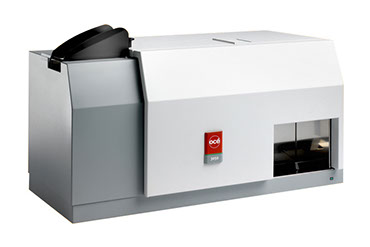 Printers Company: Specializes in high speed and high quality scanning for personal, business and legal purposes. We can help you cost-effectively reduce the volume of hard copy documents into a digital format. Scanning documents can save time, save money, preserve natural resources, secure important information and even create more storage and office space. Document Imaging is a business tool that can save time save money and preserve natural resources.
Convert physical paper files to a digital repository to provide quick access to important business information. We will convert documents of various media types and sizes to meet your needs.
For Document Scanning Services, Printers Company Is Southern California's Best.
Printers Company Scanning Solutions is your dream document scanning service. We are centrally located in Los Angeles and we are proud to offer a full range of document scanning options – and, of course, they're guaranteed to fit your budget and your project timeline.
From scanning paper documents into PDFs to specialized optical character recognition (OCR) technology, we can handle any project from the simple to the simply befuddling. We can scan in 200, 300 or 400 dpi to provide crystal-clear digital copies of your documents. We offer both on-site and off-site services, depending on your needs and preferences. For your most pressing projects, we can provide same day service to make sure you hit your every deadline.
What is document scanning?
Document scanning is the process of taking old-fashioned paper documents and converting them into digital files. Digital files boast several key advantages over paper: they are cheaper to duplicate and distribute (no paper or toner!), more secure (digital encryption offers state-of-the-art protection of your sensitive and confidential documents), and with advanced OCR and ICR (intelligent character recognition) tools, you can even convert your paper documents into editable text files. To put it simply, digital files are better at every step of the way: they're easier to store, backup, send, edit, and protect. When will you make the switch to digital documents?
When you do, Printers Company is here to help. Contact one of our experts to provide a free consultation for your document scanning project.
WE SPECIALIZE IN:
HIGH VOLUME SCANNING
DIGITAL FILE STORAGE
DOCUMENT MANAGEMENT
PDF CONVERSION
BATE STAMPING
BENEFITS OF DIGITAL DOCUMENTS
REDUCED COSTS OF:
PRINTING OR MAILING
COPYING
SORTING, FILING, AND RETRIEVING DOCUMENTS
PHYSICAL DATA STORAGE
FILING CABINETS
ADDITIONAL SECURITY FOR THE DOCUMENTS' PROTECTION
SPACE FOR THE PAPER DOCUMENTS
INCREASED DATA SECURITY WITH:
PASSWORDS
BACKUPS OR FIREWALLS
INCREASED INFORMATION ACCESSIBILITY
QUICKER COLLABORATION AND RETRIEVAL TIMES
INFORMATION AND DATA CONTINUITY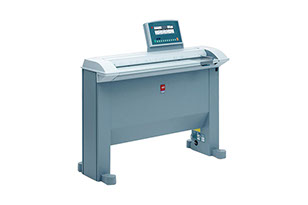 For pricing, call us at (310) 207-5507 or fill out our online request form.