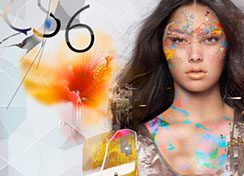 Computer and Graphic Design Services
Printers Company : offers graphic design and creative services. Our knowledgeable artists are proficient in Adobe Creative Suite and will work with you to achieve your idea product. Whether you are interested in logo design, marketing flyers, postcards, business cards, posters or other print media, our team will work hard to help bring your ideas to life!
Computer and Graphic Design Services
Responsive web design is a "smart" website that's able to adapt to a variety of displays and devices. Whether the site is being visited on a tablet, phone, or desktop, a responsive design will automatically adjust the size of its text and images to look its best, no matter the size or orientation of the screen it's viewed on.
Why Should I use Responsive Website Design?
Responsive web design is crucial to having a website that's ready for the modern world. You can't predict how your next customer will be viewing your webpage, so you need a site that's designed to adapt. Make the most of your customers' screens with a responsive website that's stunning from any angle.
A strong, polished web design that positively reflects your company means more traffic and higher sales. Don't lose customers to outdated or amateur web design. Let our design experts create something beautiful for you, and get ready for the age of mobile web with a responsive website.
WordPress Development
WordPress is the perfect platform for creating an online presence for your company. Our designers can channel the message and spirit of your business and capture the personality of your brand. WordPress allows you to smoothly integrate your blog with your site, ensuring that the pulse of your company is represented on your webpage. Simple to use and vastly customizable, WordPress is the ideal space to make the website of your dreams.
WordPress takes the complicated world of web design and makes it manageable – not just for tech gurus, but for the average business owner who wants to build or improve their online presence. A clean, functional interface and a nearly infinite array of choices make it easy to build the website you've always wanted – not one you've settled for. Spend more time crafting unforgettable content, and less time on frustrating technical hangups. And when you need to update that content, WordPress makes it easy to modify your web pages, so your site can grow and evolve as your company does.
To take full advantage of all that WordPress has to offer, let our team of talented, creative web developers work with you to build a site that conveys the message of your brand. WordPress powers 24% of the Internet: make yourself stand out with the help of our team. We'll help you create a site that's specially optimized for your industry, so that you reach the right customers in the right way.
You've worked hard to build your company's image, and our team is here to support your vision. We'll help you build a site that's much more than a collection of words and images on a screen. Using WordPress's blog integration tool, we'll help you build a unique digital experience for your customers that only your company can create.
Everything about WordPress is built to make things better for your business, right down to the coding. The platform uses straightforward, streamlined code, which helps search engines find, read, and index every piece of content on your website. That translates into higher rankings on search results pages, making you more accessible to the people who are looking for a business like yours.
The search engine optimization experts at Printers Company will help you make use of WordPress's extensive content management tools. We'll work with you to identify SEO opportunities and help you utilize title tags, meta descriptions, and page breakdown to make sure you're easier to find than your competitors.
One of the best ways to show future clients that you're a leading expert in your field is by regularly infusing your site with fresh content. This keeps your site relevant, establishes a track record of high quality content, and positions you as an authority in your industry. WordPress makes this easier than ever with tools to encourage conversation about your content, while giving you the power to moderate which comments are visible. You can authorize multiple users to have administrative access, making it simple to delegate and keep things running smoothly.
Your potential customers aren't tied to their desktop computers, and your website shouldn't be either. Reach your customers wherever they go with mobile optimization. In this day and age, there's no point in having the perfect website if it's unattractive or impossible to navigate on a smartphone or tablet. In the era of mobile web, it's critical that your website looks great no matter what device it's visited on. Luckily, WordPress offers built-in responsive design for their web pages. This enables your site to adapt and reconfigure for optimized viewing on any screen, including both Android and iOS devices. Responsive design makes it easier for customers on the go to engage with your brand, and they'll reward you with higher traffic and increased sales.